AdaCore IntroducesGNAT GPL 2015 for the Raspberry Pi 2
Latest version of AdaCore cross-development environment targets students and other developers of nonproprietary software
NEW YORK and PARIS, Sep 1, 2015 – AdaCore, the leading provider of commercial software solutions for the Ada programming language, today released a freely downloadable version of its GNAT GPL Ada cross-development environment for the Raspberry Pi 2 micro-PC running Embedded Linux. With this new cross-development environment, professors, students, hobbyists and others can take advantage of Ada 2012's reliability, safety and security benefits for their Raspberry Pi 2 applications.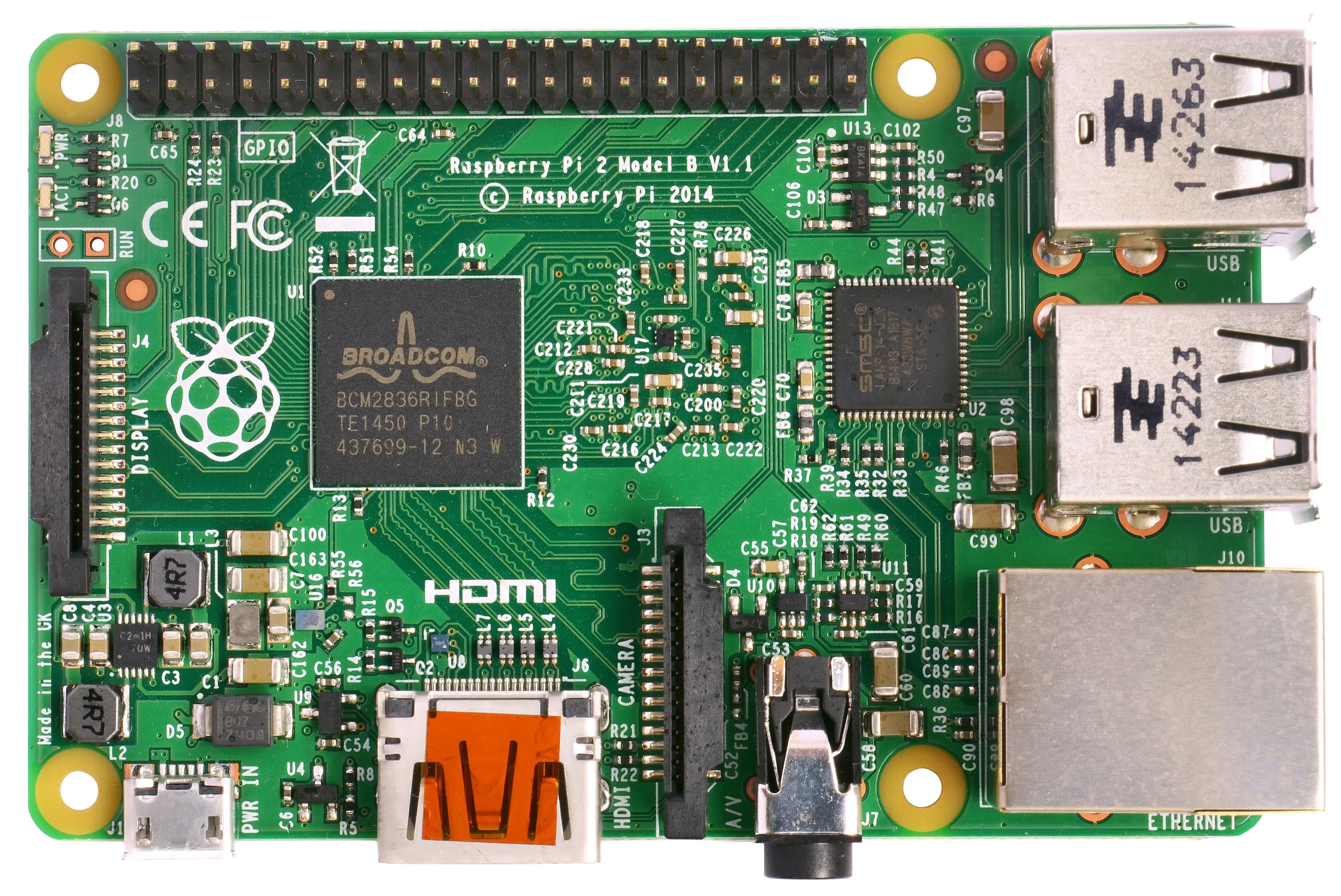 "Raspberry Pi 2 Model B v1.1 top new (bg cut out)" by Multicherry. Licensed under CC BY-SA 4.0 via Commons - https://commons.wikimedia.org/wiki/File:Raspberry_Pi_2_Model_B_v1.1_top_new_(bg_cut_out).jpg
GNAT GPL provides a complete Ada 2012 development environment, including a comprehensive tool-chain as well as AdaCore's flagship GNAT Programming Studio (GPS) Integrated Development Environment (IDE).  GNAT GPL implements the Ada 2012 language standard by default, which includes these important language features:
Contract-based programming (preconditions, post-conditions, and type invariants) including support for the Liskov Substitution Principle in Object-Oriented Programming
More general expressions (conditional expressions, quantified expressions, expression functions)
Enhanced multiprocessor support (multiprocessor affinity and barriers)
Enhanced integration of concurrency and OOP
Additional language-defined libraries (vector/matrix libraries)
"With more than 5 million units sold to date, Raspberry Pi is one of the world's most popular single-board computers for young computer innovators and hobbyists," said Jamie Ayre, Marketing Director of AdaCore.  "By providing Raspberry Pi 2 users access to the very robust, high-integrity development environment of Ada, we're opening the door to some really creative solutions and the next generation of Ada programmers."
With the release of GNAT GPL for Bare Board ARM in 2014, an implementation on the Raspberry Pi 2 running Linux on ARM was a natural follow-up. It reflects AdaCore's ongoing commitment to the Ada community to provide freely available Ada implementations for developers of nonproprietary software. Fully featured releases of this GNAT technology are also available for GNU Linux, Mac OS X, Bare Board ARM, and Windows.
About Raspberry Pi 2
The Raspberry Pi 2 Model B is the second generation Raspberry Pi, released in February 2015. The 900MHz quad-core ARM Cortex-A7 CPU increases the performance almost 6 times, and the 1GB LPDDR2 SDRAM accommodates larger and faster systems. The Raspberry Pi 2 Model B retains the various interfaces of its predecessor, such as 4 USB ports, 40 GPIO pins, a full HDMI port, and an Ethernet port. With its low cost / high performance advantages, the Raspberry Pi 2 is an attractive choice in many kinds of systems including Internet of Things (IoT) applications.
About AdaCore
Founded in 1994, AdaCore supplies software development and verification tools for mission-critical, safety-critical, and security-critical systems. Four flagship products highlight the company's offerings:
The GNAT Pro development environment for Ada, a complete toolset for designing, implementing, and managing applications that demand high reliability and maintainability,
The CodePeer advanced static analysis tool, an automatic Ada code reviewer and validator that can detect and eliminate errors both during development and retrospectively on existing software,
The SPARK Pro verification environment, a toolset based on formal methods and oriented towards high-assurance systems, and
The QGen model-based development tool, a qualifiable and customizable code generator and verifier for Simulink® and Stateflow® models, intended for safety-critical control systems.
Over the years, customers have used AdaCore products to field and maintain a wide range of critical applications in domains such as space systems, commercial avionics, military systems, air traffic management/control, rail systems, medical devices, and financial services.  AdaCore has an extensive and growing worldwide customer base; see www.adacore.com/customers/ for further information.
Contact
Jamie Ayre
AdaCore
press@adacore.com
http://twitter.com/AdaCoreCompany
Jenna Beaucage
Rainier Communications
jbeaucage@rainierco.com
508.475.0025, ext. 124