QGen toolsuite for Simulink®/Stateflow® models streamlines safety-critical system software verification efforts.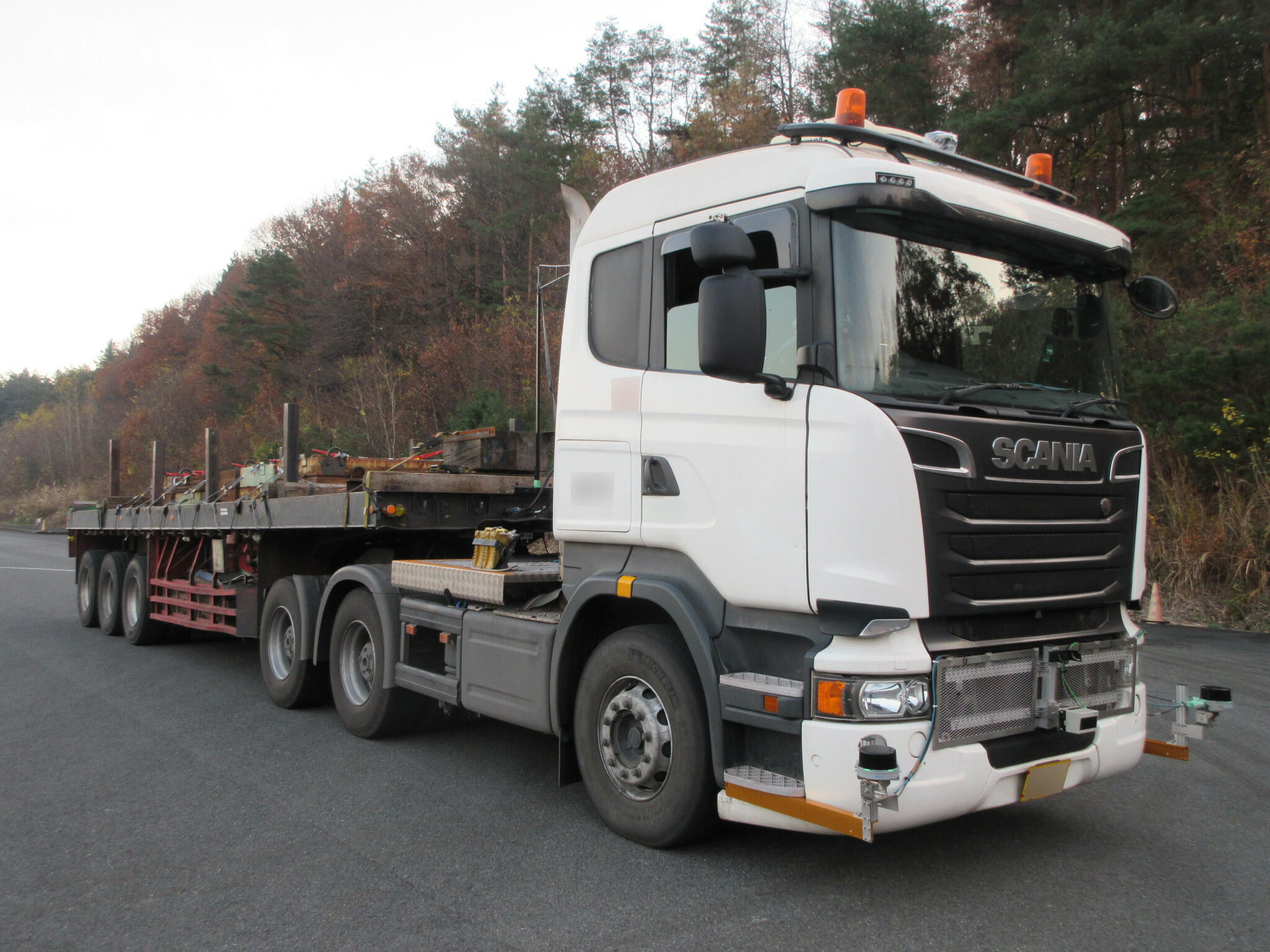 NEW YORK, December 13, 2021 - AdaCore today announced that IHI Corporation of Japan has chosen AdaCore's QGen Model Verifier, a part of its QGen model-based engineering toolsuite, along with AdaCore's expert support, to help them develop a safe and reliable autonomous truck system in a cost-effective manner.
Automakers are leading the charge to develop autonomous trucks; however, deployments have been slow because of the unique safety requirements and cost involved with developing this equipment. To address both of these challenges, IHI and its partners are developing a system that can retrofit existing truck fleets to transport goods around factories autonomously.
The autonomous control units in these vehicles control various critical operations, including the gas and brake pedals, the steering wheel, and the position, speed, and obstacle sensors. These control units must be extremely reliable for automated trucks to travel along pre-programmed indoor and outdoor routes safely.
"AdaCore's QGen Model Verifier automates model validation tasks that require expertise, allowing us to focus on system sophistication."
To streamline their development, IHI decided to evaluate the QGen model-based engineering toolsuite for Simulink® and Stateflow®, in particular the QGen Model Verifier, to ensure that the models would operate correctly within a safe Simulink subset. Originally, IHI used models containing a significant amount of MATLAB code rather than Simulink blocks. As part of this evaluation, AdaCore recommended that IHI change their MATLAB code into Simulink blocks to allow the QGen verifier to analyze their model more deeply. IHI ultimately decided to adopt this approach and to use AdaCore's QGen Model Verifier for Simulink to help validate their safety-critical system.
According to the IHI Technology & Intelligence Integration Center, "We are developing an autonomous transport system using Simulink models. AdaCore's QGen Model Verifier automates model validation tasks that require expertise, allowing us to focus on system sophistication."
"AdaCore is thrilled that IHI has selected our QGen toolsuite to help develop its safety-critical autonomous truck system," said JC Bernedo, AdaCore QGen team lead. "By using our QGen Model Verifier, part of our model-based engineering toolsuite, IHI software developers will save countless hours of testing and verification efforts, and reduce costs, while providing additional safety guarantees to its transportation customers."
AdaCore continues to advise IHI and its partners as they test their new system's safety, functionality, and performance with plans to commercialize it.
About QGen
QGen is a Code Generation and Model Verification toolsuite for Simulink® and Stateflow® models. Its primary function is code generation from Simulink® and Stateflow® models to MISRA-C or Ada/SPARK code. The toolset also includes static analysis capabilities at the model level and the full integration with the AdaCore IDE, GNATStudio, to provide model-level and S-Function debugging. The QGen Model Verifier, also part of the QGen toolset, uses AdaCore's static analysis technology, automatically generating and analyzing the generated source code and propagating potential violations, such as division by zero or overflow, back to the model in Simulink.
A single version of QGen supports multiple versions of the Simulink® / Stateflow® environment, from R2015b up to R2020b, for both Windows and Linux platforms. Developers can thus choose among modeling tool versions based on their project's needs without being forced to migrate to a different code generator. For more information, visit www.adacore.com/qgen.
About IHI Corporation
IHI Corporation is a comprehensive heavy-industry manufacturer working to create value for customers in four main areas—Resource, Energy and Environment; Social Infrastructure and Offshore Facilities; Industrial Systems and General-purpose Machinery; and Aero Engine, Space and Defense.
IHI's history extends back to the establishment of Ishikawajima Shipyard, Japan's first modern shipbuilding facility, in 1853. The company played a key role in Japan's modernization, including by leveraging its shipbuilding technology in new areas, such as heavy machinery manufacturing, bridge building, plant construction, and aero-engine production. In 1960, Ishikawajima Heavy Industries, the successor of Ishikawajima Shipyard, merged with Harima Shipbuilding & Engineering to create Ishikawajima-Harima Heavy Industries. The name IHI Corporation was adopted in 2007 to help strengthen the company's global brand.
IHI is deeply committed to contributing to society through technology, combining diverse engineering capabilities to meet expanding global needs for energy, urbanization and industrialization, and transportation efficiency. www.ihi.co.jp